5. Angie is pregnant with sextuplets
Queen of the Willis' main characters are all LGBT, and it is a surprise Ava as a woman and Angie, who was taking fertility drugs, would be able to conceive six children.
From "Revenge of the Male Anchors" until "And then there were 13", Angie was seen with a pregnant stomach.
4. The voice actors and actresses
The voice of Ron Willis and Brian Willis are currently respectively voiced by Ava Zinn and Tim Doogan. When voicing Ron Willis, Ava Zinn uses her "Gordon Ramsay impersonation"
However, four of the sextuplets–Stuart, Emilie, Hillary, and Luanne are respectively voiced by Vote for the Girls USA moderators Alexandra Moffitt, Jacqui Fountaine, Andrea Coolranch, and Cathryn Swaringen.
3. The Sextuplet Boys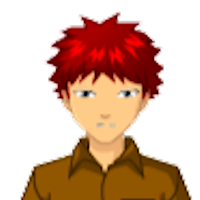 The male sextuplets of Ron, Stuart, and Brian have a stark contrast to their female counterparts of Luanne, Hillary, and Emilie.

Like their transgendered sister, Deanna Annalisa Willis, they only have the first, middle and last name, whereas their female counterparts have the first, two middle, and last name part of the full name.
Ron's full name is Ronald Bartholomew Willis and is the oldest and along with Emilie and Brian, are the obese of the sextuplets. According to Ava Zinn, Ron is described a lot like Butters Scotch with red hair.
Ron is modeled after the late Robyn Hurd with short hair and as a 12 year old stands 5′ 2″ weighing 175 pounds.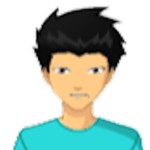 Stuart's full name is Stuart Kevin Willis. Stuart is the only male sextuplet with a healthy weight.
Stuart is modeled after Ava's brother, Albert Zinn (1977-2002) and the late Holly Everman (2014 version). Stuart stands 4′ 11″ and 125 pounds as a 12 year old.
Brian's full name is Brian Martin Willis and is the youngest of the sextuplets. Along with Emilie and Ron, they are obese of the sextuplets. He is considered to to be the most popular sextuplet overall while Hillary is a close second.
According to Ava Zinn, Brian is described a lot like South Park's Eric Cartman and "a little more Archie Bunker than Bart Simpson".
Brian is modeled after Karly Jameson and younger version of pre-gender transition version of Ava Willis. Brian stands 6′ 0″ weighs 215 pounds as a 12 year old.
2. The Sextuplet Girls
The female sextuplets of Luanne, Hillary, and Emilie are all blonde.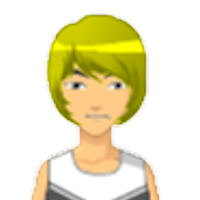 Along with their father, Aeverine Melanie Florence "Ava" Willis, their middle name has two names.

Luanne was initially modeled after Ava Zinn prior to going grey and is currently modeled after one of Zinn's half-cousins, Ragina Purvis and another cousin, Patricia Purvis, as well as Zinn's late cousin, Carol Jones.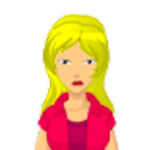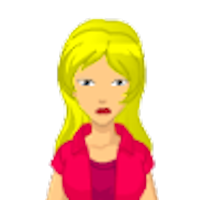 Luanne's full name is Luanne Gracie Lauren Willis after Miss Caledonia 2013 finalist Lauren Gracie. She is the heaviest of the female sextuplets, weighing only 165 pounds and standing 5′ 10″ (without heels) as a 12 year old and wears a 38B bra.
Hillary's full name is Hillary Crystal Gayle Willis. It is due to the fact that both Hillary and Crystal Gayle both long hair. She is the most intelligent and most attractive of the sextuplet girls as well as younger version of her mother, Angie Willis. Hillary stands 5′ even and weighing 100 pounds as a 12 year old and wears a 34C bra.
According to Ava Zinn, the relationship between Hillary and Emilie can be compared to Lisa and Maggie Simpson on "The Simpsons," while Luanne is compared to Meg Griffin on "Family Guy".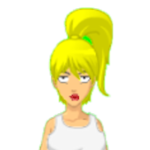 Emilie is modeled after a younger version of Ava Zinn's cousin, Patricia Purvis and one of Zinn's grandcousin, Nicole Chaplan.
Emilie's full name is Emilie Loretta Lynn Willis.
Emilie is modeled after one of Ava's Zinn's cousins, Sharon Sprinkle with her hair tied in a pontytail (much like their father did in "Aeverine Kills Rags" and "Ava's Makeover"). She is just as attractive as Hillary and younger version of Deanna Willis. Emilie stands 4′ 8″ and despite a birth weight of 2 pounds, 5 ounces, Emilie weighs 150 pounds as a 12 year old and wears a 36D bra.
1. They were born on September 30, 2008
Angie gave birth to the sextuplets in "And Then There 13!"
Until Brynn Willis was born in "Uh, Oh! MEXICO!" The sextuplets were the youngest members of the Willis family.